VIVONZEUREUX!
(EN ATTENDANT LA MORT)
le fanzine hoptimiste lucide

INFORMATION MESSAGES

december 22nd 2002

back home

version française
---
Message n°13, december 18th 2002
Hello,
Some news from Vivonzeureux!/Letslivappy!... Our messages have been very rare this year, just because there was no big new feature on the site, and no printed issue released. As we said before, much time has been devoted to other projects which should come to fruition in 2003. Yet, many sections of Vivonzeureux! are regularly appended and updated ("Friends rock'n'roll", "Photo souvenir album", "Vivonzeureux! Records", "Recommened links", "The Hoptilist"...), so don't forget to visit regularly our site...!
As for our virtual label, "Vivonzeureux! Records", the latest release is double-compilation of very rare rock steady singles, "Condé-sur-Kingston". A compilation by the British singer Mark Beer should follow suit very soon.
Two important pieces of news as the year ends :
- Our friend Le Vieux Thorax, like 5000 others, sent out a song to Les Inrockuptibles magazine for inclusion on a CD of their readers' music to be released on december 24th. His genius song, "The French paradox", is among the 21 they chose for this record, so he's already won a cell phone ! We congratulate him, even if he doesn't care at all about the cell phone, but for him to hope to win the first prize (the recording and release of a 5 song) he will need your help : the winner will be chosen through a readers poll, so don't hesitate to bring him your vote if you want to... (check www.lesinrocks.com, CQFD section, to learn more about it)
- Dogbowl, who's back in the States, has just released the recording of a 1999 concert in Brussells, sung entirely in French... It's too mad to be true. Visit www.dogbowl.com to learn more about it and eventually buy the CD, or at least listen to a mp3 download...
Do your radio yourself !, that was the appropriate motto of Radio Primitive in its infancy. You know that Vivonzeureux! started life as a show on Radio Primitive, which stopped in 1998. Before the technical and financial means at our disposal allow us to launch Vivonzeureux! radio on the internet, we'd like to point out to you that, with the Hoptilist and our "Friends rock'n'roll" compilations, we already keep you informed of the lucidly hoptimistic musical nuggets we listen to. If you have access to a fast internet connexion, many websites provide free and legal mp3s (www.tonspion.de, www.epitonic.com, www.insound.com/mp3 for instance) which will enable you to build a hoptimistic sound library and dance in your living room !
Till next time, Yours faithfully,
Pol Dodu
---
Message n°12, 11 mai 2002
Hello to you all,
Some news from Letslivappy!, which did not fall into a lethargic sleep after the release of the 6th printed issue. First, we have redesigned the website, and you should be able to navigate more easily among all the articles that have been piling up since the site started over five years ago (yes, 5 years already...) : there's even some stuff in here that i don't remember writing ! Then, Vivonzeureux! Records has just been launched. It's a really peculiar label, since it's the first really virtual label ! Several records are already not available on our catalogue, among them two new ones : "Chasing bare bones", which is volume 4 of the best-of Dogbowl, and "Me and Alan McGee", which collects on one record the complete works of JC Brouchard, and even more since there are some un released tracks. Some more non releases should follow. Please note that the best-of Dogbowl volume 2" is still available on 62TV Records. Another new section : "Stop me (not) if I ramble on again", in which I tell you about songs that, for one reason or another, are not easy to get hold of these days. With a little bonus : a 30" mp3 extract of said songs. Once again, this section should be regularly updated. And at last, a concert not to be missed, by Karine Bagot and her band Le Petit Personnel, who will play at the Pop'In in Paris on Sunday May 26th at 8 pm (105 rue Amelot, Paris 11, near Filles du Calvaire underground station). Karine was featured on the Vivonzeureux! compilation a few years back under the name Kara.
Livappy! Pol
---
Message n°11, january 6th 2002
Hello to you all,
First of all, of course, I'd like to wish you to livappy in 2002...
And I seize this opportunity to tell you that the 6th printed issue of Vivonzeureux! is (at last) available. It's prettier, bigger (but with less pages) and features the new motto : the lucidly hoptimistic fanzine... Inside, there's a big feature about Lewis Furey (the idol of a youth, and lately the director of the Starmania smash musical !!!), and stuff about M. Ward, Kevin Ayers, Dogbowl, Grandaddy, Howe Gelb, and some hoptilists.
The exchange value for the fanzine is set at 2 euros, but the fanzine is only printed in French !!! Of course, most of the articles are available on line, often in English (except for Lewis Furey, but this will come one day, sorry Leslie!) and with colour photographs !!!
Livappy!! Pol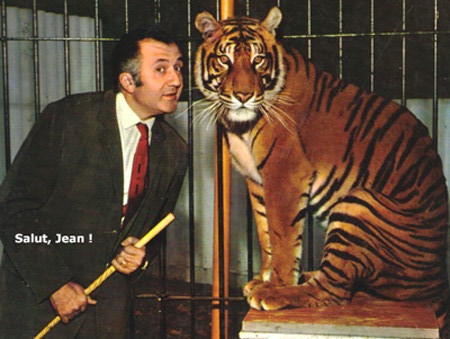 ---
Message n°10, 23 september 2001
Dear all,
Five months since the last message : it seems everything goes faster, except the writing of this fanzine...
Still, two new features to read on the online version of Letslivappy! : one dedicated to the multiple recent record releases by Howe Gelb ("2001 : a musical howedyssey"), and the other which researches the actions of an English guy named Kevin Ayers circa 1972...
Still nothing about Johnny Cash and his best albums, including the "Complete live at San Quentin". Too bad ! I'm starting the production of the 6th printed issue of Vivonzeureux!/Letslivappy! without this piece. However, if all goes well, there should be an edition in English. Also, Letslivappy! will not be for sale anymore, there will simply an exchange value of 2 euros, for those who will want to send me something in exchange for the fanzine.
Some pieces of news :
It seems that, despite the "events", the three Bonnie Prince Billy "special nights" will go ahead as planned, in Brussels from september 26 to 28, as part of the Nuits du Botanique festival, but Will Oldham will play solo (www.botanique.be). So, there might be an account of the night of the 28th soon in Letslivappy!
M. Ward will play a free concert at the Pop Art Café in Reims on october 26, as part of the Octob'rock festival (and he will be on tour around here until november 8, www.giantsand.com/mward)
If all goes well, Le Vieux Thorax should be featured in the next issue of Abus Dangereux, expected any day now ; He might even be on the accompanying CD (www.viciouscircle.fr)
Jonathan Richman should release a new album soon, and will be on tour in europe in october, notably at the café de la Danse in Paris on october 27
The Jasmine Minks are back after a 10 year absence (with the exception of their track on the Vivonzeureux! compilation), with an excellent album, "Popartglory", out on Poptones (www.jasmineminks.com ; www.poptones.co.uk)
Howe Gelb will play at the London Barbican on november 3, as part of the Beyond Nashville, with his guests John Convertino, Kristin Hersh, Vic Chestnutt, Kurt Wagner, Evan Dando, John Parish (www.barbican.co.uk)
Livappy! Pol
---
Message n°9, april 20th 2001 Hello to you all,
Here are some news from Letslivappy!, the lucidly hoptimistic fanzine.
New section
It's called "The jotter". It has the advantage of being made up of very short news, which explains why it's been regularly updated these last few months. There you'll find informations, for instance, about DOGBOWL's new album, "Fantastic carburetor man", available by mail-order only in limited edition.
New feature
A (very big) piece in Letslivappy! about the latest director of the (very mainstream) musical "Starmania", who'd have thought ? Well, it's true, and it's already online. When you read it, you'll notice that what is mostly of interest for us about LEWIS FUREY is his career as writer-composer-musician-singer from 1975 to 1982... (This piece is not yet available in English. Ask for the translation to encourgae me!)
M. Ward
Also available on the site, a feature about MATT WARD, to recap things just before the release next month of "End of amnesia", his second album, which confirms splendidly all the good things we thought about him after the release of an album and a maxi-single last year, followed by a European tour.
Fanzine n° 6
Very soon online, pieces about HOWE GELB (not surprising), KEVIN AYERS, JOHNNY CASH and maybe JONATHAN RICHMAN (the contrary would be surprising...). As soon as all this is written and typed, the issue n° 6 of the printed Letslivappy! fanzine will be published. Before Summer, if all goes well. Once again, if I'm not too lazy, there might be - for the first time - a pidgin english edition of the printed fanzine...
Livappy! Pol
---
Message n°8, 29 décembre 2000 Hello to you all,
I don't know if it's easy to imagine what lucid hoptimism is, but it's a piece of cake for my local firemen of Tour-sur-Marne, France, who have presented their best wishes on their 2001 calendar with this picture (meilleursvoeux), which shows that they are in a good position to know that life isn't always "en rose" ! (it's the same firemen squad that we invited for our new year's eve party a few years back to kill off a chimney fire and have a drink with us...).
But I do hope that you will livappy in 2001!
Pol
PS 1 : Also included is an advertisement for a local firm (which hasn't asked me for it of course!). It's the first and last letslivappy! advertisement!
PS 2 : This time it's true, there is some new stuff on the Letslivappy! website...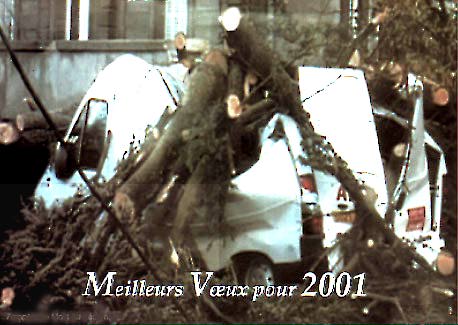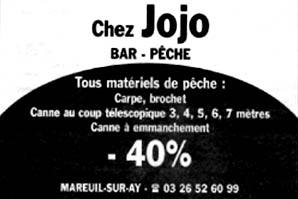 ---
Message n°7, november 2000
Hello to you all,
Here are some news from Letslivappy!
Media repositioning :
After consulting our strategical communication team, we have decided, after 10 years of good use, to change our motto ("The 100% optimistic hip-pop fanzine") which proved to have at least two drawbacks :
- 90 % of the people mistake hip-pop for hip-hop, which means that 90% of the bands/labels who contact us send us bad rap with mostly sexist sleeves
- many people didn't get the philosophico-musical dimension of optimistic hip-pop and only saw one more sub-genre label like the journalists make up three times a week As a consequence, and after testing it on a representative sample of our target market, we are happy to announce the new Letslivappy! slogan, THE LUCIDLY OPTIMISTIC FANZINE !
Fanzine n°6
To celebrate this, our printed issue n° 6 should be released in the fist quarter of 2001, and it should feature, among others : Howe Gelb, Lewis Furey, Matt Ward, Jonathan Richman, J.C. Brouchard
Regarding Matt Ward, after the release in Europe of his excellent first album (Duet for guitars #2), and just before the release of the second one, he is touring over here. The dates are listed on Matt's site.
It's the only the young ones like Matt Ward who release good records. The umpteenth Johnny Cash album (American III : Solitary man) is a must, and not only because of the covers of "I see a darkness" by Bonnie 'Prince' Billy and "Mercy seat" by Nick Cave (the old man has good people around him tipping him about covers ...).
And lastly, we'd like to remind you that the latest issue of Abus Dangereux (a magazine in French) has Giant Sand on its front page, and a rare Giant Sand song ("Françoise")on the accompanying CD (vicious@club-internet.fr).
Livappy!
---
Message n°6, september 2000
Hello to you all,
Between the holiday season in Winter and the Summer recess, the most interesting tours here in France seem to happen in Spring and Autumn. And this Autumn promises to be heavily busy : after a first european tour this spring, CALEXICO, GIANT SAND and GRANDADDY come back here with the cold weather and dead leaves.
For CALEXICO, it is as early as this week, in Bordeaux, Poitiers, Nantes and Lille from September 20th to 23rd in this order.
For GRANDADDY, it is in November, in Strasbourg (10th), Nantes (11th), Belfort (14th), Paris (15th) and Lyons (16th).
One can be sorry that GIANT SAND and CALEXICO tour separately (there's something more or less about this on thiss site), but the real good news is that, after a few isolated concerts in France, the last one being in May in Paris, GIANT SAND will be in France in October for its first French tour proper (if it's not cancelled once more at the last minute !).
What's more, this tour will nearly stop at my home, on October 20th in Reims at M.J.C. Claudel for the Octob'rock Festival, but also in Arras (18th), Evreux (19th), Angers (21st), Nantes (23rd), Vendôme (24th) and Rennes (25th).
Good news calling for good news, JONATHAN RICHMAN will also come back to Europe after an 18 months absence, with only two concerts in France in October, in Nantes 23rd) and Paris (Café de la Danse, 25th) !!
That's here that we'll see who read this closely ! For they will have noticed the THE French gig of the year shoudl well and truly take place on Monday, October 23rd in Nantes at the Olympic, with JONATHAN RICHMAN et GIANT SAND sharing the same bill !!
When you know that, in the last issue of the fanzine, I dreamed about seeing one day all these good people recording together a tribute to guitarist Rainer Ptacek, you can easily guess where I intend to spend the night of October 23rd 2000 !
For the French leg of the tour, the GIANT SAND trio should be augmented by Chris Cacavas (Green on Red) and John Parish (P.J. Harvey), while MATT WARD will be around, maybe even on stage too.
MATT WARD, whose excellent first album, released in the USA by Howe Gelb's label, has just been released in Europe by 62TV and Les disques Mange-Tout, accompanied by a maxi-single including 3 unreleased tracks (more info on the site).
Otherwise, as if I couldn't find enough interesting records in secondhand stalls anymore, I've started buying JOHNNY CASH records. That should keep me busy since, between his original albums and the compilations, he must have released several hundred records ! But his new records are interesting too, such as the budget price issue of the complete 1968 San Quentin prison concert (with 9 unreleased tracks), or his forthcoming new studio album, which will include at least two great songs, NICK CAVE's "Mercy seat" and BONNIE 'PRINCE' BILLY's "I see a darkness"...
Live happy, and see you in Reims on October 20th and in Nantes on the 23rd...
---
Message n°5, june 2000
Hello,
Still not too many new articles on the Letslivappy! site, but here are a few pieces of news that I wanted to pass on to you without waiting more :
You probably all know Calexico's single "Ballad of Cable Hogue". Well, the City Slang label, has made available (for free) a MP3 of the completely French version of this song, including Joey Burns' vocal parts besides Marianne Dissard's !
I'll come back later on the site on the feelings that the spring triple tour of Giant Sand/Calexico/Howe Gelb has inspired me.
I missed out on Grandaddy's Paris gig. Two days later, I read in Abus Dangereux magazine that Howe Gelb was to open for them that night. If it did happen, I'm gonna have regrets for a long tome ! (you must know that the 2nd Grandaddy album is out. "Our dying brains", one of the B-sides of the "Crystal lake" single is also very good).
Giant Sand when it's over it's not over yet : "Chore of enchantment" is hardly officially out that another new album is available (at http://www.giantsand.com/). "The rock opera years" is the twin half-brother of "Chore" : there are 4 "Chore" songs with versions recorded in Tucson with John Parish, unreleased tracks and a very good cover of "Music arcade" by Neil Young with Evan Dando and Victoria Williams. It promises well for the solo Dando album out later this year, with Giant Sand and Calexico collaborations!
The music branch of the fashion company A.P.C. (who have fun making records and respecting both the artists and the audience) has just released "Manifeste", a compilation of their releases with 4 unreleased tracks, including an indispensable version of "That summer feeling", live and solo by Jonathan Richman (available at http://www.apc.fr/).
Letslivappy! has often mentioned "Plus jamais malade en auto", Philippe Dumez's fanzine. Well, great news : the autobiographical bits which are scattered in the fanzine (presented as a diary) make up the story of "Le meilleur de moi" ("the best of me") a comic strip drawn by Colonel Moutarde, the first part of which, "Entrechats", has just been published. It is of course indispensable for all fans of optimistic hip-pop ! (but it's in French) You can have a look at what it's like on their site (http://www.kkn.com/colonelmoutarde/, funny and with unreleased pages). In Reims, you can buy the book at Bédérama (http://www.pro.wanadoo.fr/bederama/).
The posthumous Feelings album is still available for cheap at http://www.cominginsecond.com/. If you don't know the band, you can read our 2 year old piece on them (in french...). Or you can be content with knowing that the band includes a member of The Halo Benders and that the 5 unreleased songs on the album are produced in the K Records studio by Calvin Johnson...
And lastly, a recent discovery : I have only heard two songs by Johnny Dowd, owner of a furniture removals company who released his first album at 50 in '98, but they are both so good that I have decided to order his albums (the second has just been released by Glitterhouse.
Bye, and live happy this summer too... Pol
---
Message n°4, march 2000
Hello,

The previous message is so old I am not even sure which number to give to this message. But it should actually be the fourth...

The last time, I announced the release of issue 5 of the fanzine, which came with a 9-track compilation, "Excuse-me, I took care of just about everything".
Since then, some of the press has said nice things about it (Abus Dangereux, Magic!, Le Journal de la Haute-Marne and Libération Champagne to mention just those who even took the trouble to print the wonderful yellow sleeve with its red Rigolus), and some of the radios have even played it !
As for the bands, they've gone back to work : The Jasmine Minks have just self-released a new album, Le Vieux Thorax has released the "Seulement blessé" EP, including one track with Kara, TVLaSUnOr and its siamese twin band LW have been touring and have recorded new songs, M. Untel is still recording his second album and Gamover keeps reformatting his PC, cursing himself everyday for not being rich enough to buy a Macintosh instead !
The first run of the CD has almost gone now (it was a small run !) but bignews!, the record should be rereleased before summer by... the Vivonzeureux! label !!
We'll tell you more about it when the strategy is a bit clearer, but the Vivonzeureux! label should release music either in the classical way, or on limited burnt-on-demand CDs, or by way of musical files available on our site.
Apart from the rerelease of the compilation, Vivonzeureux! should release the full J.-C. Brouchard discography, plus some unreleased tracks (the rights have sort of been freed by the demise of Creation Records), as well as an EP by yours truly, Pol Dodu, entitled "Tous ceux que j'effraie pour toi", it will feature covers of optimistic hip-pop classics.
Talking about Creation Records, the Vivonzeureux! fanzine (http://perso.wanadoo.fr/vivonzeureux/) should soon be paying tribute to the label via a portrait of Andrew Innes, the man in the shadow who, from Revolving Paint Dream to Primal Scream, will have lived the whole Creation saga from the inside, and there will also be a piece about the brief and paradoxal career of J.-C. Brouchard, Alan McGee's disgraced guru, to go with release of the record.
We will also very soon make you discover the common link between Cat Stevens and Céline Dion, Leonard Cohen and Petula Clark ! I'm talking about Lewis Furey, most well-known these days as the husband of actress Carole Laure and the director of the latest version of the stage musical Starmania.
All these articles are not actually written, but you'll already find on the site a piece about the Dodge veg-o-matic, written for Florence Dolisi, a Jonathan Richman fan who is doing a research about this mythical car, and also some info about the many optimistic hip-pop releases scheduled for this spring : the official release - at last - of the Giant Sand album, the 3rd Calexico album, the second Grandaddy album, a posthumous release by The Feelings,...!
In the meantime, live happy !
Sincerely,
Pol
---
Message n°3, october 14th 2000 Hello,
Issue n°5 of the printed version of Vivonzeureux! has just been published. For the first time, it comes with a CD, a 9 track 100% optimistic hip-pop compilation titled "Excuse-me, I took care of just about everything". It features 8 bands which are more of less from Reims, France and one Scottish band, The Jasmine Minks, who on this occasion release their first recording in ten years.
At this address, you'll find all the details about this compilation, and you'll be able to listen to some extracts.
The fanzine features pieces about Family Fodder, Brodé Tango, an imaginary meeting between The Band of Blacky Ranchette and Jonathan Richman in tribute to Rainer, something about US rock made in Germany, Grandaddy, Giant Sand and Calexico, and our regular features "It's a daily dog's life", "My musical diarrhoea", "The hoptilist".
The fanzine and CD cost 30 F (4,5 euros, $4,5), plus 10 F (1,5 euro, $1,5) p&p whatever the number of copies you order. Please write if you'd like to know what way of payment you can use.
I must warn you that the printed fanzine is entirely in French, but most of the features are translated on our website!
Thanks for your attention.
Live happy. Pol Dodu
---
Message n°2, june 21st 2000
Hello to you all,

Among the latest bits available on the online fanzine (http://perso.wanadoo.fr/vivonzeureux/) , let me point out :
- a feature about Brodé Tango, underground leading light of the Reims music scene these past 20 years, which misses only a few pictures to liven it,
- a few entries in the "It's a daily dog's life" series, including a "Hip-pop alert!" in english
- and as usual the latest news about optimistic hip-pop that you can read in "My musical diarrhoea", the "Hoptilist" and "News in briefs" (That's just shorts news, really. Sorry : I couldn't resist this bad pun after I had thought of it...)
And very soon, we'll supply you with a Family Fodder retrospective (that's one of the forgotten pop new-wave nuggets, who have just had a best-of collection released by Dark Beloved Cloud Records), and also with the fifth issue of our printed fanzine, which should be out in September, with all these features, and some more.
And moreover, the fanzine will come with a CD compilation album which should feature : The Jasmine Minks, Gamover, Brodé Tango, Kara, Le Vieux Thorax, Les Grands Gourous, Souris,...
Please live happy.
Bye.
Pol Dodu
---
Message n°1
(I seem to have lost all trace of message n° 1...)