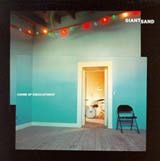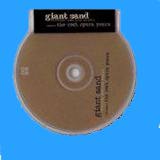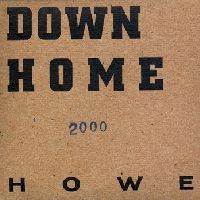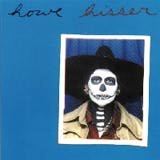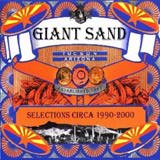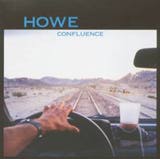 For various reasons, nearly five years had elapsed between the release of "Glum" and that of "Chore of enchantment", the last two official Giant Sand studio albums. The interval had only been shortened by the release of two live albums, one official bootleg and the OP8 album (let's skip both Calexico albums and the tribute compilation to Rainer, "The inner flame"). For Giant Sand, this can be considered as very little compensation ! But as, apparently, beside record company problems, this period covered a "writer's block" for Howe Gelb following the death of his friend Rainer , it's not too bad.
But, from march 2000 to march 2001, insatiable fans of Howe and his friends have been overjoyed by the release of no less than six albums, accompanied by two european tours. A profusion of releases and concerts which we are going to retrace now, to help those who have missed out or are getting lost.
Let's start with the happy outcome of the release of "Chore of enchantment", dropped by V2 during summer 1999, which came out finally during winter 2000 (on Thrill Jockey and Loose). An essential album in the Giant Sand discography, that every reader of these lines should know !
Right after, in april 2000, Giant Sand releases the second instalment of its official bootleg series, "The rock opera years". A proper 14 track album, which notably includes songs from "Chore" in the version dating from the first sessions for the album, in Tucson with John Parish, but which also contains previously unreleased tracks, like the excellent cover of Neil Young's "Music arcade" (from the "Broken arrow" album), recorded in '95 with Evan Dando and Victoria Williams. Many rate this album as well as "Chore of enchantment". It is availble through giantsand.com.
No releases during the summer, but Howe, along with his widow Patti, worked for the rerelease of Rainer's albums on Glitterhouse, and on the release of two posthumous albums, the studio-recorded "Alpaca lips" and the masterpiece that is the solo "Live at the performance center". And on his micro-label, Ow Om, he made us discover the first M. Ward album, "Duet for guitars # 2", before it was released in Europe on 62 TV / Les disques Mange-Tout.
In the autumn, still on Ow Om and still available on mail-order from giantsand.com, Howe releases "Upside (down) home 2000", his second non-official solo album, the first being a CD-R he had sold on a US tour a few years back, called "Upside (down) home".
Home recorded, like "Hisser", "Upside (down) home 2000" includes a couple of new versions of Giant Sand songs ("Horses still coming" and "Yer ropes") close to the solo live versions he's been playing, versions of songs found or later to be found on his albums ("Blue marble girl", "Dispatch") and a few very good new songs ("Actual desert, rose", "Dear diary", "Tender trap",...).
The year 2001 started at the same pace. In Europe, Loose and Glitterhouse released "Hisser", the second official solo Howe album, released by V2 during summer 1998 in the USA (see Vivonzeureux! n° 5), and then with three extra tracks in 1999, in Scandinavia and in the Benelux countries.

In the same stride, Loose and V2 released the third Giant Sand best-of compilation, "Selections circa 1990-2000", the most interesting one because it covers the mature period of the band, from "Sage advice" and "Ramp" to "Chore", with a few rarities (including "Music arcade") and an excellent unreleased track, "Remain distorted".

And late march, "Confluence", the third solo Howe album, was released, on Thrill Jockey and Loose. Recorded more in the studio than at home, as opposed to "Hisser", "Confluence" pursues the chronology of Howe's musical life, with some songs he's sometimes been playing live for a long time, versions of previously recorded songs, and many collaborations with friends (Joey Burns, John Convertino, John Parish, Candie Prune, Grandaddy, Kevin Salem,...), which is not surprising because, as Howe sais somewhere at the time "Confluence" was released : "recording is best used as a pretty good reason to hang with the family of friends globally scattered"...
To close this recording chapter, let's make a note that a piano album (Howe plays piano very well...) is scheduled on Thrill Jockey for an august release ("Lull, some piano"), and that the "Remain distorted" we were talking about is taken from "Unsunglum", the third official bootleg, which has been on the brink of release on Ow Om for months now (and I'm not even telling you about the excellent Sandman series !).