VIVONZEUREUX!
(EN ATTENDANT LA MORT)
le fanzine hoptimiste lucide

SHORTS NEWS IN BRIEFS

january 25th 2004

back home

version française
---
After an uncertain period due to the collapse of the label, the Creation Records catalogue gradually sees the light of day again, thanks mostly to Cherry Red, who have started a reissue campaign of the Felt and Momus records. Rev-Ola, Joe Foster's reissue label, previously linked to Creation, then Poptpones, and now part of the Cherry Red group, has also tarted releaseing a series of restrospective compilations by artists from Alan McGee's label. Before a forthcoming Jasmine Minks album, records by Jazz Butcher and Slaughter Joe (aka Joe Foster himself) have already been released. But the dearest to our heart is, of course, Biff, Bang, Pow !'s "Waterbomb". Biff, Bang, Pow ! was the band of Alan McGee, Dick Green, Dave Evans and Ken Popple, but also Joe Foster and Andrew Innes. The 23 tracks on this compilation highlight especially the first period of the band (The first three albums, the singles and their B-sides), and allow us to hear again their "classics", such as "Love's going out of fashion" and "There must be a better life". You'll also find the songs associated to their spiritual advisor, JC Brouchard, like "Someone stole my wheels" and "The whole world's turning Brouchard !". By the way, we are very happy to find on the CD booklet a good deal of documents available on our Letslivappy! site, such as the cover art for the album dedicated to JC Brouchard.
---
SAY NO TO YOUTH RULE ! (june 2001)

"Say no to youth rule !", this is maybe, but probably not, what Reg Cooper thinks. He is a Nottingham pensioner, registered blind, who, at 72, has just released his first country-tinged album on the Timeless Music label. I mean that because records are not everything in life, and Reg Cooper has not waited all this time to live out his passion for music : he has produced radio shows for years, played live locally, and he has even rode his scooter with his guitar strapped on !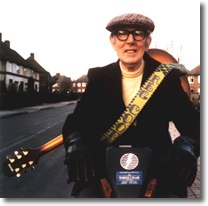 ---

ENTERTAINMENT, MY PAL, THAT'S SERIOUS BUSINESS ! (may 2001)

"Entertainment, my pal, that's serious business !", that's under the sign of this utterance attributed to French über-star Johnny Hallyday (in 1981, light-hearted times when the French government comprised a secretary of state for free time...), that will be placed the two nigts of deejaying proposed by LE VIEUX THORAX and his friends, myself included, in Paris and Reims on may 31 and june 9th :
Thursday may 31 at 9 pm at L'ORIENT EXPRESS, 12 rue Claude Tillier, 75012 PARIS
Le Vieux Thorax (une technique techno dans un esprit pop ; avec du gros beat)
Le Telstar Mouvement (far-out grooves, northern soul & psychedelic soul)
DJ Gamover (dub is my only light and salvation)
DJ Pol Dodu
Saturday june 9th at 9 pm at LA PALISSADE, 3 rue Marie-Clémence Fouriaux, 51100 REIMS
Le Vieux Thorax (gros rythme)
DJ Pol Dodu
DJ Gamover (dub is my only light and salvation)
---
M. WARD BRINGS GOOD NEWS (august 2000)

As an introduction to the world of music, you can do worse ! This first solo album by Matt Ward comes to us via Howe Gelb's label, Ow Om (although you could have bet, seeing the name of the label and the previous releases by Giant Sand and Howe Gelb, that the label existed solely to release the overspilling productions of its founder), while in 1999 the album of his band Rodriguez was partly produced by no less than Jason Lytle, of Grandaddy. And when you know how much esteem Howe Gelb and Jason Lytle have for each other, the association of these two patrons can only whet the appetite of the optimistic hip-pop fan.

Still, both the sleeve and the title of "Duet for guitars #2" are rather deceiving. The record comes in a nice die-cut carboard wrapping, but with a quasi gothic black and white photograph (a disquieting staircase, a, gueridon, beams), and with a title like this, I rather expected an instrumental record giving a prominent place to guitars.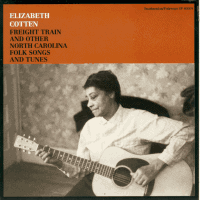 Of course I was wrong ! Matt Ward's music has nothing to do with Siouxsie and the Banshees or Nine Inch Pumpkins, and if the track that gives its title to the album is actually a guitar instrumental reminding Elizabeth Cotten a little, there is only one other track of this kind in the twelve that make up this rather short half-hour album. Ans as for duos, Matt Ward plays all the guitar and keyboard parts, and he is accompanied by his producer, Adam Selzer, only for some percussion and the mandolin and dulcimer parts.
No, this record belongs actually to those that sound as if they were recorded under the front porch of a wooden American house : it is made up of pop/folk songs, rural, belonging to a lineage that includes Howe Gelb's solo Hisser, the best (quietest) Sparklehorse songs and Will Oldham.
My favourite songs are the quieter, very lo-fi ones, infused with Matt Ward's fragile, nearly broken voice. Howe Gelb recommends particularly the poignant "Good news" (and he's right, of course), but "Beautiful car", "Who may be lazy", "It won"t happen twice" and "Song from Debbie's stairs", are also very good.
The faster tracks with drums, like "Look me over", "Scene from #12" or "He asked me to be a snake and live underground", could be cousins of those of another Portland resident,Elliott Smith (since it is there that Matt Ward seems to have settled for now, after staying in Chicago, Seattle and California), while the voice and the changes in rhythm of "Fishing boat song" remind us of Grandaddy.
This album, to which Howe Gelb has decided to give a limited edition release after falling for it, is for now only available through Giant Sand's website, but the good news for the Europeans is that it should be released this Fall by TV62/Les disques mange-tout, preceded this month by a maxi-single, "Scene from #12", which will feature three new songs.
For our happiness to be perfect, we only need the announcement of a forthcoming European tour by Matt Ward!
M. Ward
http://www.geocities.com/mwardmusic/, matthewstephen@hotmail.com
Duet for guitars #2, (Ow Om, album, 2000)
Scene from #12, (TV62, maxi-single, forthcoming)
Rodriguez
Swing like a metronome (Devil in the woods, 1999)
---

THE APC MANIFESTO (august 2000)
The musical branch of fashion designers A.P.C. has just released "Manifeste", a compilation of their past releases, featuring four unreleased tracks, including an indispensable version of "That summer feeling", live in Paris and solo, by Jonathan Richman (disponible sur http://www.apc.fr/).
Musically, A.P.C.'s aim is to have fun making records while beign respectful to both artists and audience. With that, you can't doubt that the music they support is very often of the optimistic hip-pop kind ! Over seven years, thy have put out a dozen records, and hope to keep releasing about three each year.
The album reflects owner Jean Touitou's eclectism, from the eastern flavoured chanson of Lili Boniche to the often produced by Bill Laswell dub music, with, in addition to Jonathan Richman of course, artistes that are discoveries for me like Cy Levi (a bit in the spirit of The Feelings), Mami Chan (very Comelade-ian) and pleasurable rediscoveries (the dub version of Mustapha by Solo and DXT's dub). Probably THE optimistic hip-pop compilation of the year !
---

THE BEST OF THEM (august 2000)

Letslivappy! has often evoked "Plus jamais malade en auto", the fanzine by Philippe Dumez. So, here's a very good news : the autobiographical texts scattered in the fanzine (which takes the form of a diary) form the basis of the stories in "Le Meilleur de moi" ("The best of me") a comic book by Colonel Moutarde, the fist part of which, titled "Entrechats", has just been released by Spirou publishers, Dupuis. It is of course indispensable to all optimistic hip-pop fans !
You can get an idea of what it looks like by visiting their site (funny and with unreleased strips). In Reims, you can buy the book at Bédérama, galerie de l'Etape.
(Er, don't forget that all the texts are in French, but the drawings are not !
---

JOHNNY DOWD (august 2000)

Of course I cannot buy at full price most of the albums that are released every year. So I use the sales, the secondhand shops, and also, I buy label compilations. They allow you to get a glimpse of many bands' music at the same time for a cheap price, and then you can decide to buy one or two albums of some of the artists featured.
As for German label Glitterhouse, they are so prolific (2 to 3 new albums every month, from The Walkabouts and Rainer to 16 Horsepower) that my budget would force to buy only from their roster (especially as they also run a spectacular mail-order service, summed up in a monthly catalogue you can ask for on their site : it's all in German, but it's worth going back to college for...).
Fortunately, Glitterhouse release compilations very regularly : not-commercially released compilations available only through their mail-order service about twice a year (the "Out of the blue" series), traditional label compilations at least once a year (the latest one is a double and is called "Come fly with us") and another series of compilations, "Luxury liner", which mostly gives exposure to tracks released by obscure labels.
It is thanks to these compilations that I recently became acquianted with the music of Johnny Dowd, owner of a furniture removal company who released his first album at 50 ans in 1998 : first, I noticed "Pictures from life's other side" on "Come fly with us", it is the title song of his second album, enraged and mad like some Raindogs-eraTom Waits, then I was knoked down listening to "First there was" on a "Luxury liner" compilation: it is a song taken from the first album, "Wrong side of Memphis", which builds a bridge between Johnny Cash and the Will Oldham of Bonnie 'prince' Billy, using a detour via Leonard Cohen.
With all that, I still only know two tracks by Johnny Dowd, but I've started saving money and I will soon correct this !
---

THE FEELINGS (june 2000)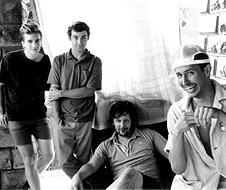 I had trouble tracing back The Feelings ! A short time after I'd published a piece about them two years ago,their label, Pop Secret, had announced the release of an EP of remixes, "Between friends", which never saw the light of day.

Then, obviously, the label folded (their web site has been dead for years, and they don't release anything anymore), and the Feelings sank without a trace !
But I am tenacious, and while using Altavista, I finally unearthed the No-No's website, one of the many bands in which Ralf Youtz, the leader of The Feelings, plays.

A first exchange of e-mail with The No-No's during Summer 1999 brought about what was more a confirmation than bad news : The Feelings had truly split, and "Between friends remixes" was never to be released...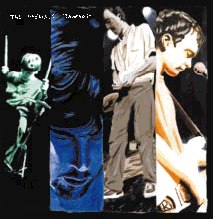 But, early this year, Ralf Youtz was kind enough to get back to me, to announce the release of an unreleased Feelings albums !
The record has been released in March by US indie label Coming in second. It's called ""Jammers" and Zac Love remixes The Feelings" and, as the title says, it's divided in two parts : the 5 remixes by Zac Love which should have made up "Between friends", plus five unreleased songs, the last recorded by the band, which were produced by Calvin Johnson,the K Records man and Ralf Youtz's colleague as a member of The Halo Benders. The whole thing will comes with two video clips on a Cd-Rom track (PC only, so I haven't been able to watch them yet...) !!!
You can buy this album directly from Coming in second (http://www.cominginsecond.com/). At this address, you can also download MP3 files of one of the unreleased songs on the record (the very good and very punk Devo "Friends rock'n'roll"), as well as some clips from one of the other unreleased songs ("Our love") and from "Daring starling", a remix of "Dearling darling".
Even if the remixes are probably not indispensable, this album is a must (and it's quite cheap too!). The 5 "new" songs are high-quality (especially "Friends rock'n'roll", "Our love" and "Misty says"), and contain all the ingredients that made us love The Feelings in the first place. It is also a good idea to go on a quest on the internet to find the first two Feelings albums, "Especially for you" and "Dearling darling"...
---

PLUS JAMAIS MALADE EN AUTO (march 2000)
In the previous news (below), I wrote that Philippe Dumez, the only writer of Plus jamais malade en auto and Weenbeat, must be really hard-working. Two months later, I don't know what to say without being hyperbolic, since issue 6 of PJMEA (in French) has already been published !
As usual, I read this issue voraciously, and found a lot of stuff that was related to optimistic hip-pop : something about the first Feelings album, an introduction to Charles Douglas, of whom I only knew two songs, both very good, especially the one about Prince, an interview with Amor Belhom Duo, and a review of They might be giants. The interviews of Jim White and Barbara Manning are very interesting, the one with Barbara Manning being particularly pregnant. Finally, this 40 page fanzine made me discover Mark Mulcahy, ex Miracle Legion, and Sharko, and confirmed the interest of Hefner, this British band who has covered "To hide a little thought" by Jonathan Richman.

PLUS JAMAIS MALADE EN AUTO n° 6 4 timbres (port compris) chez Philippe Dumez, 2 villa de la Croix Nivert, 75015 PARIS.
philippedumez@hotmail.com
---

WEENBEAT (february 2000)
Philippe Dumez, the man behind the Plus jamais malade en auto fanzine, must really be a hard-working man. In the space of a few years, he has already published 5 issues of PJMEA, a special issue dedicated to the Chicago scene, and this autumn he's just put out two 40 pages issues of Weenbeat, the other fanzine of which he is the sole writer !
As you will have already guessed, Weenbeat is a fanzine entirely dedicated to Ween, the american duo who, with their varied albums (néo 60's pop, multi-styled pop-rock, nashvillian country), tackle less the art of the parody than the various shades of the most profound bad taste.
Even for those who are ot fans of the band, Weenbeat provides an interesting reading : there is of cuorse an interview with Ween and an account of their gig at the Rennes transmusicales festival in 1998, but their are also other artists who tell of their work with Ween (Kramer), or talk as fans of the band (Bosco, Mendelson, Papas Fritas,...).
WEENBEAT (printed in French) 4 stamps (p&p included) c/o Philippe Dumez, 2 villa de la Croix Nivert, 75015 PARIS.
philippedumez@hotmail.com
Official win site : http://www.chocodog.com/ween/.
---

ETIENNE CHARRY (november 1999)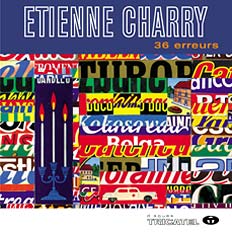 Very often, when people ask me about optimistic hip-pop, they insinuate more or less that optimistic hip-pop does not exist, or that it is just bullshit, that it is just something I invented to include anything I want in if it pleases me.
It's true that, as the founding theoretician of this philosophico-musical concept (that I've already tried to explain in the past - and in French), I am the sole person allowed to distinguish the limits of optimistic hip-pop.
By the way, it's not always as obvious as it can seem. But sometimes a record comes bye, and it jumps to your ears and eyes : it is a 100% optimistic hip-pop record !
That's just the case with "36 erreurs", the first album bye Etienne Charry since Oui Oui's formidable "Formidable" in the early 90's. La pochette, le ton de la bio (qui commence par "Bonjour chers amis") et du petit mode d'emploi qui font la promo du disque, et surtout la musique et les paroles, tout colle, c'est de la hip-pop optimiste !, dans la lignée de Oui Oui, bien sûr, mais aussi dans un esprit très proche des premiers They Might Be Giants (pour le côté décalé, le son volontairement un peu bricolé et le grand nombre de titres), un des groupes qui m'ont aidé à cristalliser le concept.
Il y a (bien sûr) 36 titres sur le disque, dont certains sont tellement courts que ce sont presque des jingles, mais il ne faut pas se laisser abuser, il y a plein de très bonnes chansons sur ce disques (par exemple "Pendue au téléphone", "Lui","Je tue le temps",...), et il y a même aussi des très bonnes chansons très courtes mais complètement construites ("Le monde est grand", 59", avec la compagnie Grand Magasin). Comme le dit l'artiste, "Les chansons pourraient durer plus longtemps, mais j'aurais eu peur d'abuser de votre temps ainsi que de celui de l'ingénieur du son".
Tout en se démarquant de l'image easy-listening pop-kitsch du label,"36 erreurs" vient compléter avec bonheur le catalogue du label Tricatel, que l'on remercie de nous avoir permis de renouer le contact avec Etienne Charry !

(PS : Etienne Charry vient d'entamer cet automne une tournée, et on me murmure à l'oreille que les concerts sont au moins aussi bons que le disque !)
---

THE GIST (november 1999)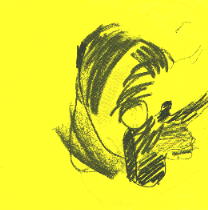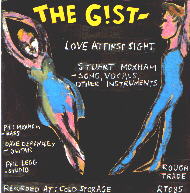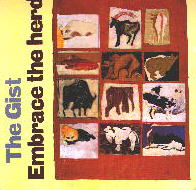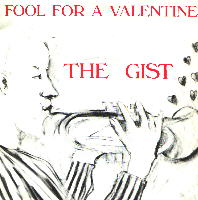 Stuart Moxham n'a pas de chance avec les rééditions CD : alors que la discographie complète de ses deux groupes (les Young Marble Giants et The Gist) tiennent sans aucun problème sur un seul CD, il aura fallu à chaque fois au moins deux tentatives pour aboutir à un résultat sensé !
Pour les Young Marble Giants, il y avait eu une première édition CD chez Rough Trade de l'album "Colossal Youth" avec les 6 titres du "Testcard EP". Il avait fallu attendre quelques années une nouvelle réédition, cette fois-ci par Les Disques du Crépuscule, pour trouver aussi sur le CD les 3 titres du single "Final day" et "Ode to Booker T", un titre sorti sur une compilation de groupes de Cardiff. Il n'y a plus que l'enregistrement d'une Peel Session, sorti bien après la séparation du groupe sur un autre label, qui se retrouve orphelin (ainsi que la vidéo d'un concert du groupe à New-York !).
Pour The Gist, ne nous plaignons pas trop quand même, car jusqu'à cette année, aucun enregistrement du groupe n'était plus disponible. C'est donc une très bonne initiative du label Rykodisc de rééditer "Embrace the herd",le seul album de The Gist, le groupe formé par Stuart Moxham dans la foulée de la séparation des Young Marble Giants. Certes, ce disque n'a rien à voir avec le chef d'oeuvre qu'est "Colossal youth", mais c'est un album plus que sympathique que les fans de YMg et de new wave ne peuvent se permettre d'ignorer.
Il y a effectivement quatre titres en plus sur l'édition CD par rapport au vinyl (une face B de 45 tours, une démo et deux inédits pas vraiment renversants), mais à moins que les bandes originales soient détruites ou perdues et que personne n'ait eu un disque à repiquer, je ne comprends comment on a pu imaginer éditer ce CD sans y inclure les cinq autres chansons publiées par The Gist pendant son existence : les deux faces du premier 45t ("This is love" est mon titre préféré du groupe, et il est tout à fait dans la lignée des Young Marble Giants), les deux faces du troisème et dernier 45t, le reggae poids plume "Fool for a valentine", et "Greener grass", un titre publié uniquement sur la compile cassette du NME "C81".
THE GIST :
This is love/Yanks (45t, Rough Trade, 1981)
Love at first sight/Light aircraft (45t, Rough Trade, 1981)
Embrace the herd (album, Rough Trade, 1981)
Fool for a valentine/Fool for a version (45t, Rough Trade, 1982 ?)
Embrace the herd (album, Rykodisc, 1999)
---

BON SUICIDE, MESSIEURS (novembre 1999)

Le n° 5 de "Bon appétit, messieurs" vient de paraître. C'est un fanzine gratuit, à parution épisodique (le précédent, entièrement consacré à Einstürzende Neubauten, était sorti il y a un an).
Ce nouveau numéro est encore un spécial, qui propose 8 pages sur SUICIDE. A la base, une interview de Suicide faite par Vincent Laufer en 1998 et publiée en partie dans Les Inrockuptibles, qui est ici publiée dans son intégralité, avec en prime une interview de Martin Rev de 1999 et une discographie commentée.
Une bonne occasion de revenir sur le parcours de Suicide, au moment où les deux albums principaux du groupe, les deux premiers, sont à nouveau disponibles grâce aux rééditions du label Mute, avec des inédits en prime.
Le premier album avait déjà été réédité plusieurs fois, et a presque toujours été disponible depuis sa parution en 1977. Par contre, le second, sorti en 1980, était depuis longtemps introuvable, tout comme le chef d'oeuvre perdu du groupe, le maxi "Dream baby dream" (1979), qu'on retrouve sur le CD (enfin!), et qui fait partie depuis longtemps, comme les deux albums, de nos classiques de la new wave.
Dernière bonne nouvelle pour tous ceux qui auraient du mal à se procurer le fanzine (en dépôt dans quelques lieux à Paris) : il est maintenant intégralement en ligne à l'adresse ci-dessous.
Bon appétit, messieurs. http://perso.club-internet.fr/lmdp/. lmdp@club-internet.fr
---

A HELL OF A COUPLE (july 1999)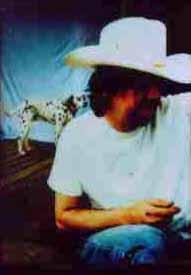 Tom Waits collaborating with Mark Linkous from Sparklehorse on a track called "Bloody hands", it's a musical marriage made in hell announced by Magnet magazine. We should be able to listen to the resulting sounds of this pairing on the next Sparklehorse album.
---

ROCK'N'ROLL ARTITUDE (juin 1999)
Oui, je sais le titre de la manifestation fait un peu peur, mais après tout il s'agit d'un événement organisé par des étudiants d'écoles d'art du sud de la France. Et ce qui compte après tout, c'est que le programme soit alléchant. Jugez-en : concert d'Etienne Charry, ex de Oui Oui, qui vient de sortir un album bidouillé qui a l'air très intéressant; conférence de Pascal Comelade et Jacques Debout sur les rapports du majeur et du mineur en musique; concerts de poche de Dominique Grimaud (Vidéo-Aventures) en complément de son installation à base d'une vingtaine de projecteurs diapos; installation et concert des Dust Breeders utilisant des tourne-disques et des vinyls, sans parler du forum des fanzines et des labels incroyables et de la série d'interventions Rock'n'roll Artitude sur le net.
Rock'n'roll Artitude 2 / Godzina
Ecole d'art d'Avignon, 10 et 11 juillet 1999, entrée libre.
Pour tout renseignement : rnrartitude@caramail.com.
---

GAMOVER (mai 1999)
Plus de six mois après que sa sortie a été annoncée ici,l'album de Gamover est enfin
effectivement disponible. Entre-temps, le disque a perdu son titre, a changé de
pochette, mais a gagné trois titres en bonus.
Pour tout renseignement : gamover@infonie.fr.
---

KARA : la démo de Noël (avril 1999)

C'est moi qui l'ai appelée la démo de Noël, cette démo de Kara, parce que je l'ai reçue
en cadeau de Noël, justement, et qu'en conséquence, sur la pochette, Kara porte très
élégamment la barbe et la houppe du Père Noël !

Ca doit être la deuxième démo de Kara, qui compose depuis quelques temps des chansons
aux textes très personnels et pas vraiment gais, plein d'interrogations sur ces choses
essentielles que sont la vie et l'amour.

La nouveauté avec cette démo, c'est que l'habillage sonore de ces dix compositions
- enregistrées à l'origine avec seulement la basse et la voix de Kara - a été confié au
Vieux Thorax, qui a posé dessus sa guitare et ses échantillonnages sonores, avec des
ambiances qui vont d'un ska léger ("L'eau") à une drum'n'bass forcément intelligente ("Les casseroles").

Dans l'esprit, les chansons de ce "couple musical" sont proches de celles de Mirwais et
Juliette sur le premier album de Juliette et les Indépendants, ou d'Elli et Jacno au
moment de "Anne cherchait l'amour", et la voix de Kara évoque même parfois Alison
Statton à l'époque de Weekend.

L'équilibre entre la voix et l'instrumentation électronique n'est pas toujours facile
à trouver, mais quand Kara et Le Vieux Thorax y parviennent, comme c'est le cas
notamment avec "Les casseroles", "Le réveil" ou "Sauter en l'air", cela donne une
démo bien meilleure que nombre des disques que vous pouvez trouver chez votre
disquaire !

Kara : 1 place de l'Ecole, 75001 PARIS. vieuxthorax@minitel.net
---


old news in briefs (and in french...)